IMPROVEMENT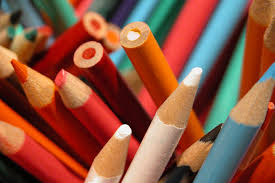 Our Academy helps you to write in the right way! It is a common belief that your handwriting reflects your personality, whether it is true or not, everyone *does like* a neat and legible handwriting for aesthetic reasons, and of course if you are a student or a teacher having a good handwriting can never be overemphasized! , At SK Academy we help you to achieve the right writing style by employing highly trained professionals to improve your handwriting style without sacrificing speed. So make a move and hone your writing style and speed!
Our unique features are:
(1) Highly trained professionals with reputed certifications.
(2) Improve your writing style dramatically in less than 7 days 1 hour per day.
(3) No decrease in writing speed, in fact we have a 15 day program which improves dramatically both your style and speed.
(4) Improvement in readability guaranteed.
(5) Calligraphic techniques also taught here.
(6) Numerous batches of small size to ensure individual attention.
(7) Errors in learning are rectified immediately and efficiently.
(8) We handle cursive, print, italic and junior style.
(9) Handwriting improvement for major regional languages such as Tamil, Hindi etc...
For Improvement contact US :